Welcome to Trio World Immigration
Hello Wonder lust people, we are glad you want to know something more about us and our services.
So, basically, as you all know from decades people are more interested to immigrate to abroad due to various reasons like to escape poverty, better living standards, higher education, better healthcare facilities, change in environment and many more that's why we take a step ahead to assist and consult you about various paths available to numerous countries and help you to achieve your goal faster also with the help of well worse consultation by the counsellors at Trio World Immigration who will take forward a step to help you
Our first wish is to provide you with a better solution to solve your problem. Also, we are trying to provide fresh & latest details that provides you the ideas about all updated information that's happening in the world.
In the further flow sections you can get more information about us, our services, our mission, our goal and much more. So stay connected and subscribe for latest updates and more information.
If you have additional questions or require more information About Us and our services, do not hesitate to contact us through email at info@trioworldimmigration.com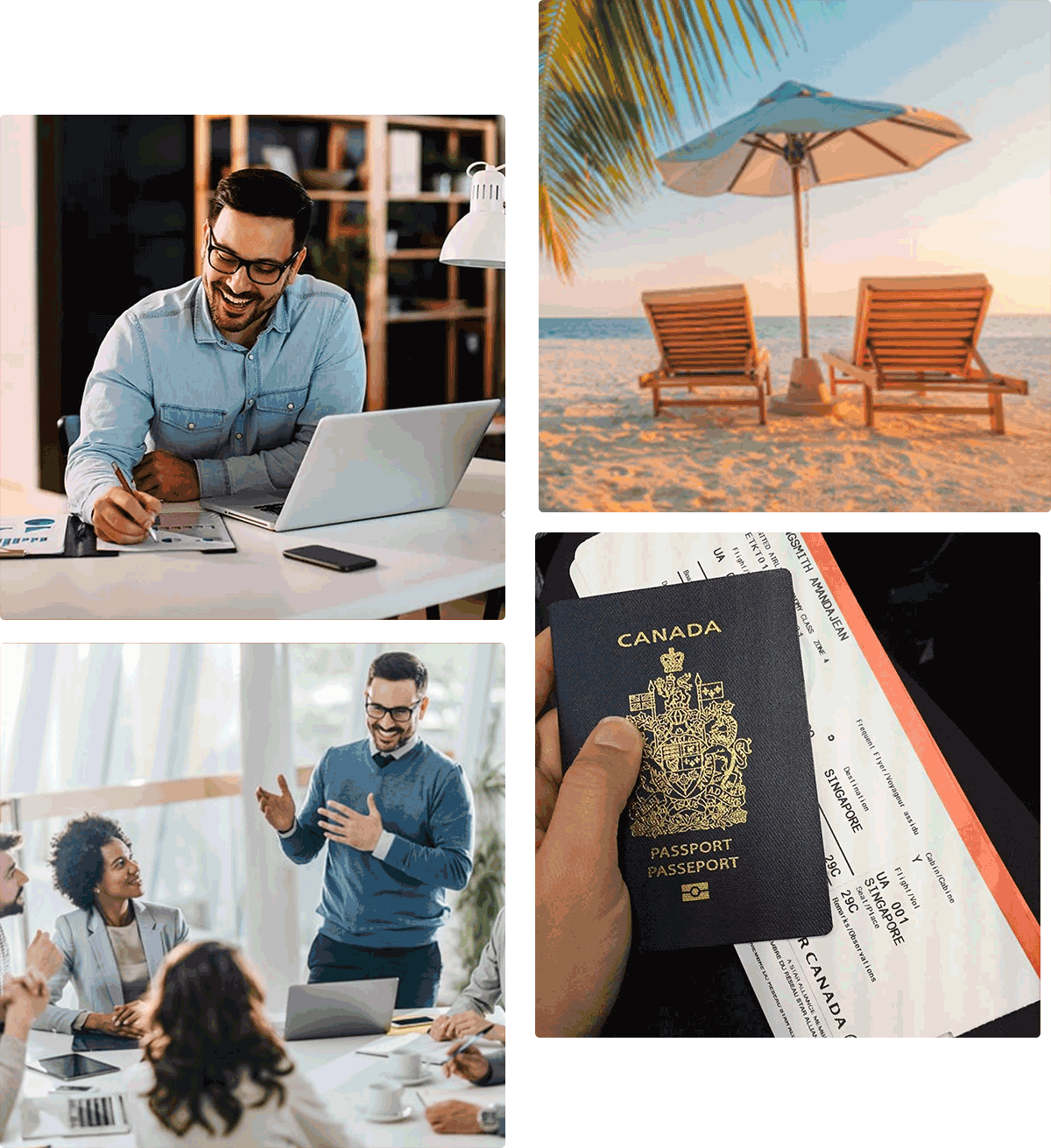 What is Our Goal?
There are millions of websites created every day, also, multiple types of content spread on the internet which might can confuse you in various ways or can deliver insufficient information which can be more dangerous.
So, Our foremost suggestion is not to search and read only but contact and get consultation also for which we are not charging anything, then decide and choose your best way to proceed ahead. By following the same our main goal is to provide you with Genuine and correct information that provides you a great and better experience on the World Wide Web.
We mainly focus on our service so and improving it regularly to provide a better user experience to all users.
Basically, we focus on the Immigration Services niche so, our main priority is to serve you in best possible way with focusing on your individual needs specially by keeping your all the details and documents safe and consult you with the crystal clear vision and hassle free documentation processing which can help you to move forward towards your dreams into reality. Trio World Immigration is always open to serve and provide a comfort zone in which you can openly discuss your needs and arch for the best solution.

Financial Services
87%
Business Services
75%
Consumer Products
63%
Energy and Environment
50%
What is our Service?
We are mainly focused on the Client Satisfaction by meeting their needs concerning Immigration and Visa Services so, we are assisting for the Immigration and Visa process related services, and relatively if you are interested in the hassle free Immigration Services then are at the right place because Trio World Immigration is the "One stop solution" to all your process related needs for all our valuable clients and for further updates you can visit our social media pages to get latest information.
It facilitates all your Immigration and travel needs such as given below:-
Also, we provide a Notification update service you can join by email and other Social Media Platforms, and all Links you can get on the Homepage visit now. Trio World Immigration
About Trio World Immigration
As you can see already we mention what is our goal and Service again we repeat that we mainly focus on the Client Satisfaction where we can build a pathway to achieve your dreams successfully.
What is our Moto?
As discussed above our goal is "Client Satisfaction" and our moto is "To help people because many people are still spending hours of time to get exact information so, this is the one of the major motive to create Trio World Immigration to help people and provide them a better web experience.
Now, the time is to know about the Admin Details of this website, so, now we have to go down to know about Admin details.
Admin's Statement for Trio World Immigration
As per my point of view, there are many people who visit the internet to get some information but most of the time they get incomplete information or they get confused with the details. So, the first priority of our website Trio World Immigration is to provide maximum legit and accurate information to our users, Also, I hope my dream comes true one day, and we will be able to provide a better user experience. So, from my Side thanks for visiting Trio World Immigration.
It's being a great pleasure to get a part from your quality time and giving us an opportunity to assist you a bit for Immigration, Travel, Study, Work or any other visa services. For more details stay tuned and connected with us on our social media pages, Call or WhatsApp on 91-9810280789.
How can Trio World Immigration help an aspirant in the Immigration proceedings?
Honesty And Transparency
Anti-Fraud Policy
Refund Policy
Provide job consultancy
Post landing service
Query handling